In this post, we will share Idigitalpreneur review, a company that sells educational courses.
We will discuss about Idigitalpreneur's company profile, courses, and affiliate program as well as our personal review regarding Idigitalpreneur.
At last, we will also share our answer to the question, Should I Join Idigitalpreneur?
Idigitalpreneur
| | |
| --- | --- |
| Founder | Ashutosh Pratihast |
| When Started | 2020 |
| Head Office | New Delhi |
| Opportunity Type | Affiliate Marketing |
| Products | Educational Courses |
| Website | idigitalpreneur.com |
| Joining Cost | INR 2499 |
What is Idigitalpreneur?
Idigitalpreneur is an online education and affiliate marketing company started in 2020 by Ashutosh Pratihast claiming to be a young entrepreneur.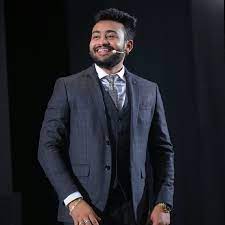 Idigitalpreneur sells various online courses related to social media, investment and other digital skills.
Also, Idigitalpreneur allows individuals to do affiliate marketing along with the benefits of passive income.
A fixed amount is earned every time a new course is sold. We will discuss this in detail in the next section.
The company allows people to either join as an instructor or as a student.
There is one more option, Eduvince that includes multiple courses each having a different individual price.
According to SimilarWeb statistics, major traffic to Idigitalpreneur.com is from India (79.99%), Nigeria (12.27%), Pakistan (4.29%) and Bangladesh (3.44%).
Read: Novatech FX Withdrawal Issue
Joining Idigitalpreneur
There are no exclusive charges or membership fees to join Idigitalpreneur instead people are required to purchase any of the packages.
There are 5 packages ranging from Rs 2499 to Rs 19491. However, the 4 packages are the basic ones whereas the last Premium package is the advanced package including special benefits of all the remaining 4 packages.
The packages are as follows:
Standard plan – Rs 2499
Elite Plan – Rs 5000
Pro Plan – Rs 10,000
Supreme Plan – Rs 15000
Premium Plan – Rs 19491
The monetary benefits associated with each plan are different which we will discuss further.
The online courses are videos prepared on different niches such as sales, digital marketing, editing, management, finance and many more.
Read: LeadsGuru Review
Idigitalpreneur Affiliate Plan
Depending on the plan purchased one can earn different types of commissions when the personally referred affiliate purchases any course.
If you purchase Elite Plan, you stay eligible to earn as below:
| | |
| --- | --- |
| Plan sold | Commission Earned |
| Elite | Rs 2000 |
| Pro | Rs 2000 |
| Supreme | Rs 2000 |
If you purchase Pro Plan, you stay eligible to earn as below:
| | |
| --- | --- |
| Plan sold | Commission Earned |
| Elite | Rs 2000 |
| Pro | Rs 4000 |
| Supreme | Rs 4000 |
If you purchase Supreme Plan, you stay eligible to earn as below:
| | |
| --- | --- |
| Plan sold | Commission Earned |
| Elite | Rs 2000 |
| Pro | Rs 4000 |
| Supreme | Rs 7000 |
Read: Awakend Review
Passive Commission
There are two ways to earn passive income:
Upgradation
When any of the personally recruited affiliates upgrade to a higher package, the leading affiliate earns the commission.
If the affiliate upgrades to Pro, the leading affiliate earn Rs 4000, whereas if they upgrade to Supreme the leading affiliate earns 7000.
Apart from the upgradation income, Idigitalpreneur being an affiliate marketing company, interestingly also provides income from multiple levels similar to MLM.
Hence, if you have a direct referral and that referred person further promotes the product and sells it, you also get some commission.
Downline Earning
The affiliates holding Pro and Supreme Plan stay eligible to earn through the purchase of downline members of the personally referred affiliate but only up to level 1.
Whether the affiliate is active or inactive, he/she can earn commissions from the downline. However, the percentage of commission differs as follows:
| | | |
| --- | --- | --- |
| Package | Inactive | Active |
| Pro | 3% | 6% |
| Supreme | 5% | 10% |
Read: Zyia Active Review
Idigitalpreneur Review
This was all about Idigitalpreneur, the educational courses-based affiliate marketing company.
Idigitalpreneur seems promising in the sense of education courses and affiliate marketing opportunities. But there is another side too of Idigitalpreneur.
Let us have a look over a few points.
Are Products Worthy?
Iditigtalpreneur's products are educational courses from various niches. The courses are prerecorded videos by different instructors.
The basic courses are available in the Eduvince section within the range of Rs 249 to Rs 1499.
Most of the other courses and advanced courses are only available if you purchase one of the packages.
These packages start from 2499 Rs and most of these skills can be learned free on the internet using YouTube or other sites.
These pre-recorded videos are not justifying prices as per the present market and content availability.
Unknown Instructors
Most of the Idigitalpreneur instructors are unknown.
We are not aware of their teaching methodology and knowledge, so buying such expensive courses is a skeptical decision for many.
Commission Oriented
Generally, there are no strict regulations over affiliate marketing in India, and as a result companies like Idigitalpreneur easily promote any kind of products using this concept.
Idigitalpreneur primarily relies on affiliates to promote its products and to get commissions. Their business model is commission oriented where any instructors can list their courses and commissions is given if an affiliate sells their products.
Idigitalpreneur less emphasis on products and the affiliate program is their prime focus.
Idigitalpreneur is just serving as middlemen between instructors, affiliates and customers. Customers are unaware of the quality of courses and instructors whereas affiliates are busy promoting these courses on social media platforms to get heavy commissions.
Read: Digi Career Review
Should I Join Idigitalpreneur?
As of now, Idigitalpreneur is active for 2 years and the affiliates are earning money by luring others to buy these courses.
From a student's perspective, there are various better platform available to learn new skills even some free options also like popular YouTube channels and blogs.
Idigitalpreneur sell courses at exaggerated prices to customers so affiliates can get heavy commissions, who eventually bring more customers.
So it is a money-circulation cycle, so it's recommended to choose other options and spent hard-earned money on this.
Read: The Real World Review